Learn how Dopamine App's referral system works and earn money while you invite your family and friends.
Dopamine App incentivizes users who actively promote and refer others to use the App. And unlike other crypto wallets, the app doesn't use a referral code system; rather, it uses a referral link.
You can take advantage of this program and earn up to 10 points from every referral who becomes a Dopester (Dopamine App user).
How do I Participate?
You can easily access your Dope referral link by going to the Referrals tab on Dopamine App in the settings menu.
Copy the link, share it to social media, someone nearby, email, phone text, etc. and invite friends to register an account.
Step-by-step guide
From the landing page go to the more tab at the top corner of the screen.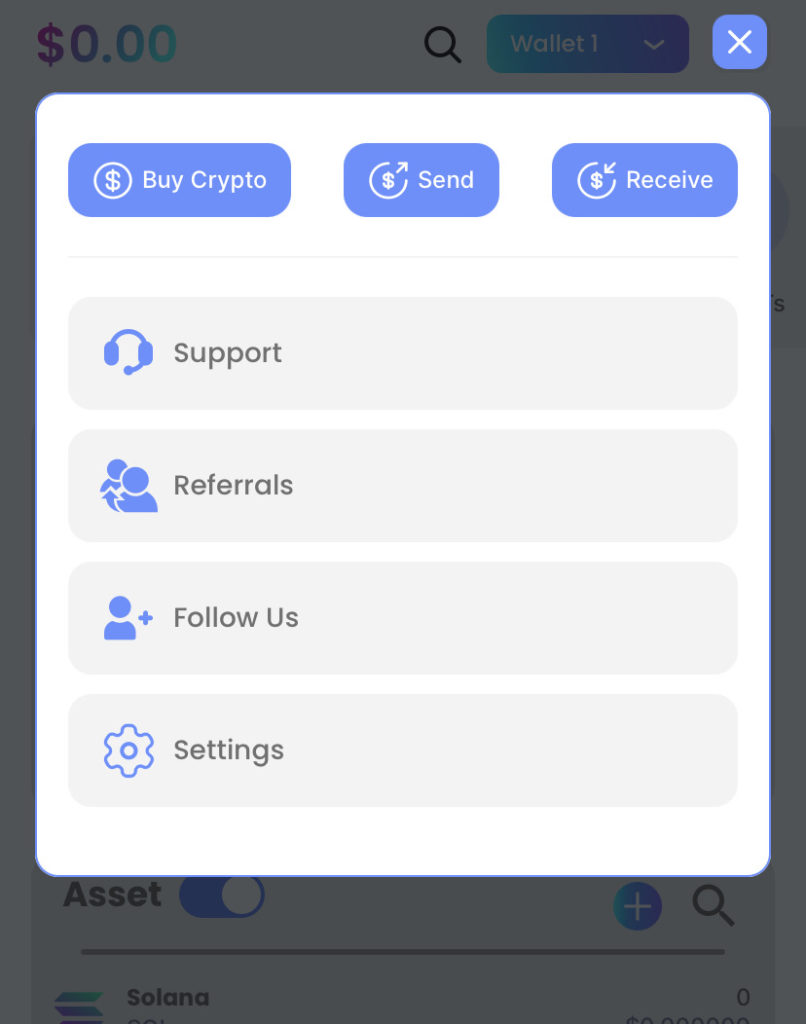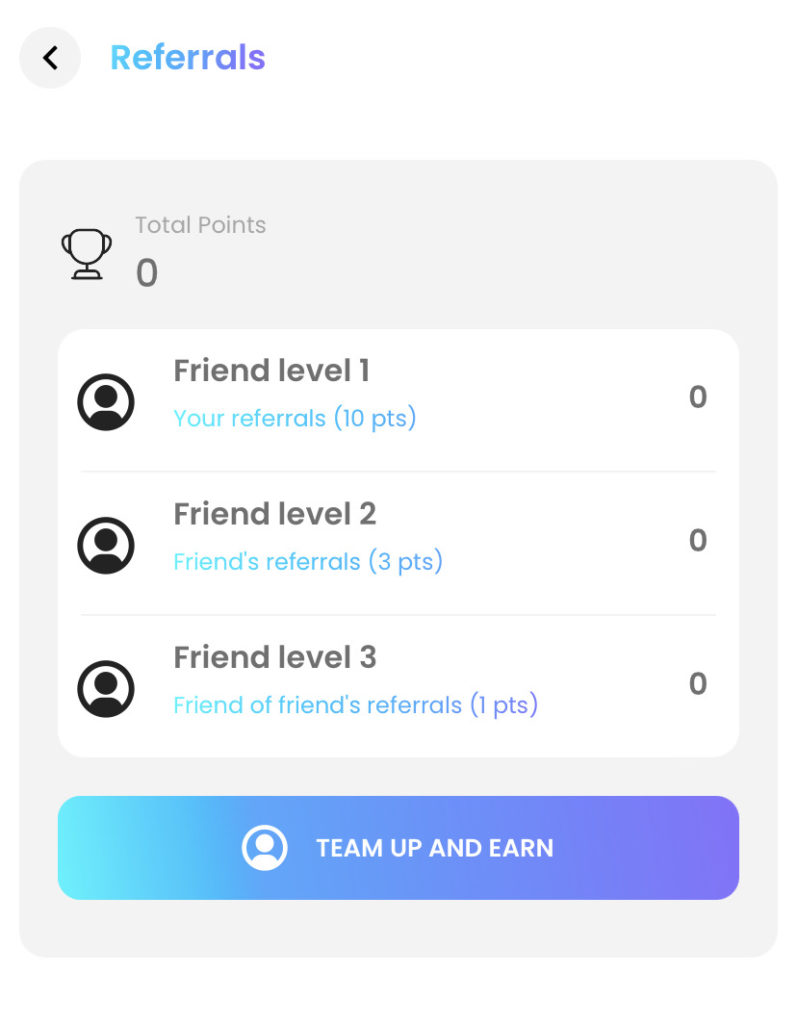 Tap on the Team up and earn button to get your referral link.
Share it with your friends, family, or even foes, and have them download the App.
How do I Check my Points?
Return to the "Referrals" tab, where you will see the referral levels. Once your friend has successfully completed the steps for setting up their wallet, you'll earn 10 points.
Additionally, when your friend shares their link to another person, then you both earn 3 points.
What can I do with these points?
You can use the points earned to upgrade the state of your NFT avatar and mint it as an actual NFT. Be sure not to miss out on this cool feature and don't forget to follow us via our channels.