Firstly, we want to thank you all for participating in the Dope Airdrop and we appreciate your patience. As we've mentioned before our technical team followed a manual check during these days in order to understand and fix the Claim Dope button issue.
Secondly, we would like to emphasize that the Dope Airdrop ended on 6 February 2022. The rules to take part were communicated in this article. If you missed to complete all the necessary steps, unfortunately, you will not be able to claim any DOPE token at this point.
Qualified DOPE Airdrop Winners
To all our users that properly followed the requirements, we're happy to announce that YOU will receive your Dope tokens one month after the listing.
Check the list of qualified addresses.
Good News for Non-Qualified Users in the DOPE Airdrop
DOPAMINE LOTTERY
We're happy to announce a new Dopamine giveaway for those who aren't eligible for claiming the DOPE token.
For the very first time, we're offering 2500 DOPE tokens and 2500 USDT in a lottery. This means:
10 winners will receive 250 DOPE each
10 winners will receive 250 USDT each
DOPAMINE LIMITED EDITION NFT GIVEAWAY
You can also participate in our SPECIAL NFT DROP. It's coming soon!
The only requirement to take part is to have one or more Referral Points by 18 April 2022.
Notice: *Dope Winners are excluded from the Lottery and the NFT Giveaway*
How to Participate
In the next few days, a button will appear on your Dopamine App screen, make sure you press it to take part.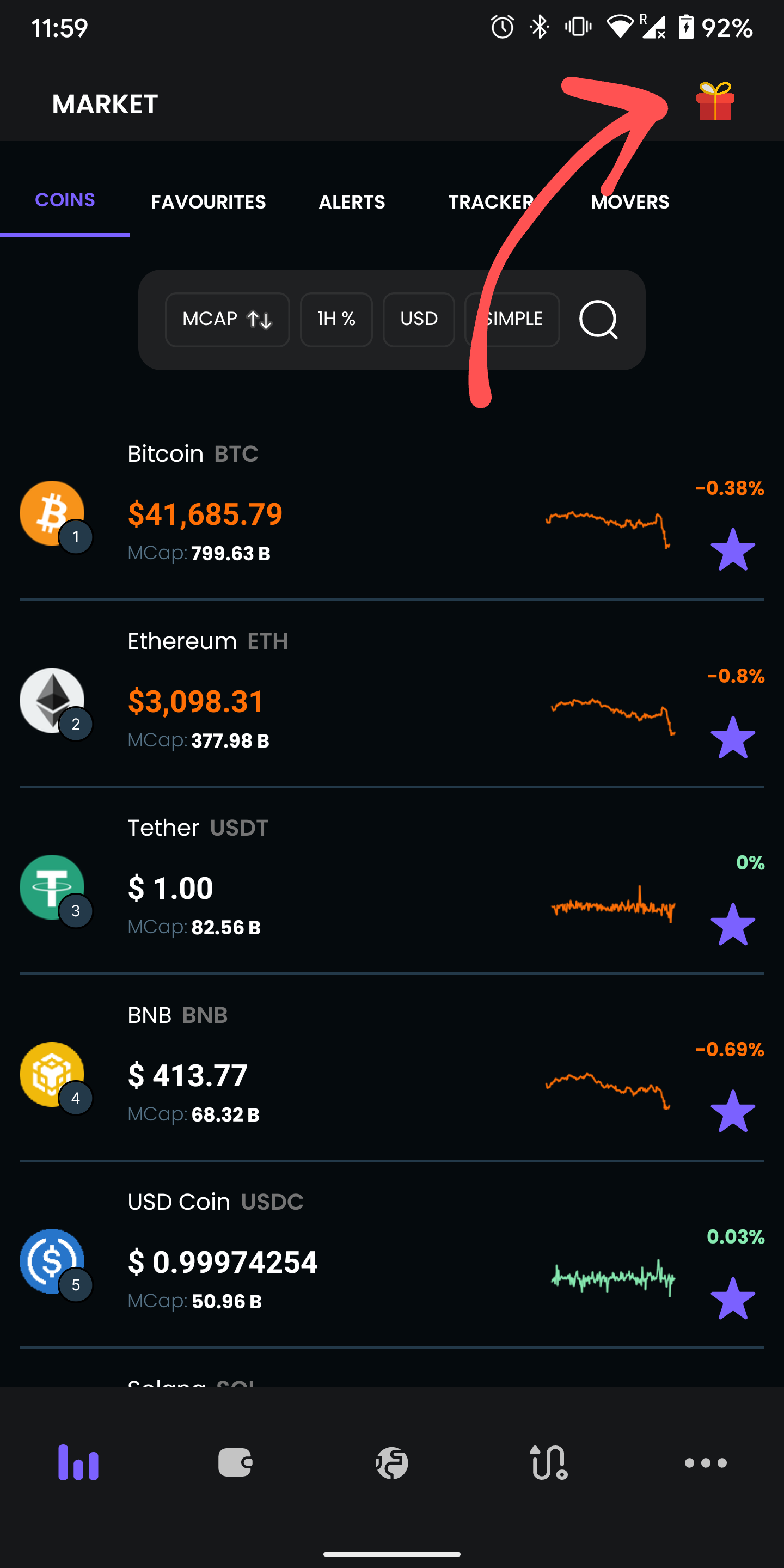 Your Referral Points have value!
Let's not forget the NFT war is coming. Previously, we've mentioned that you will need Referral Points to mint NFTs for the NFT War.
IMPORTANT: The referrals must not be fraudulent! We are checking all schemes used to log and create several accounts to disqualify fraudulent participants. If any of the participants are found to be fraudulent, no points will be given for the specific referral.
Finally, thank you ALL for your patience and loyalty. You'll soon receive a popup in the app with what's new.
Follow our news and announcements through the app, in our Telegram community and on our Twitter account.
Stay put, the DOPAMINE APP TEAM IS THERE FOR YOU ALL….