While most travelers outside Europe haven't really heard of this country, Albania is fast expanding its tourism to showcase its beauty to the whole world.
Each place in Albania offers something unique and a catch of interest. For example, the Theth and Valbone — national parks of north Albania, the Canyon and Bogove Waterfall Tour in Berat and much more. Albania features a wide range of fascinating places to see and a way to experience a Mediterranean culture often mentioned in books.
Stunning sights, beautiful coves, long beaches, beautiful and luxurious villas, traditional buildings, churches, castles, etc., are what you will see in Albania. Let's explore the following list of interesting attractions in Albania.
Tirana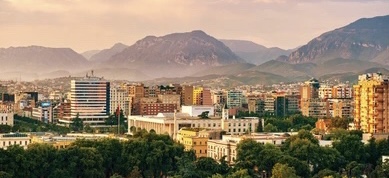 Albania's capital city and one of the best tourist attractions in Europe is an eclectic mix of typical European structures, soviet-style story buildings and architecture inspired by the middle east. Ancient artifacts, national parks and other exciting places to visit in Tirana. You can also take a private tour of its Gamti Mountain Hike with Lake Views as well as interesting beaches around the city.
City of Shkodra

Being the largest town in the north of Albania, Shkodra is often regarded as the cultural city of the country.
The town hosts several traditional events such as Lake Day, Carnival, the Children's Festival and Shkodra Jazz Fest. Additionally, it is home to a historic castle widely known for its crucial role during the First Balkan War. Beyond historical spots, Shkodra features lakes, theatres (Migjeni), castles etc.
The Rozafa Castle
This is one of the most notable castles in the city of Shkodra, Albania. The Rozafa Castle has been in existence since the days of the Illyrians (about 1000 BC) and was used as a base for attacking Rome during these times.
The castle is named after one of the builder's wives, Rozafa was sacrificed to appease the gods to make the castle walls stand. There's an interesting backstory to this; you can have a read here.
Beaches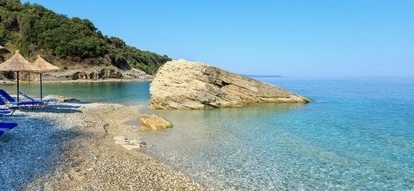 Several calm and beautiful beaches can be found in Albania. The Borsh has to be the longest beach in this country. It's 7km-long and offers a beautiful sight as you approach it along the sizable coastline. Likewise, beaches like Dhërmi never fail to gather a crowd.
Although a bit more close to the border of Greece, Saranda offers few of the most beautiful beaches in the country. Some of them include Mirror (Pasqyra) Beach, Neasden Lane Beach, Pulebardha Beach , Ohana Beach Bar, Lori Beach etc. These beaches are surfer culture paradise, and they drive crowds as you would expect on beaches in Dhërmi.
Other dazzling beaches offering beautiful sights are the Seman in Fier, Divjaka, and Old Beach of Vlora. For visitors, these beaches have standard quality sand, coves and bays, with very clean waters. You can swim and snorkel around most of the beaches.
The Theatre of Butrint
This is another historical hotspot that reflects the Greek and Roman Empires. It's a well-preserved theater and one of the most archeological tourist spots in the country.
The National Museum of Medieval Art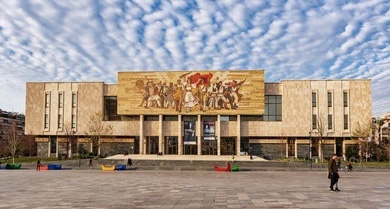 If you are always intrigued and intellectually challenged by art, you cannot afford to miss out on The National Museum of Medieval Art, Albania. Located in Korca, the Museum is home to several breathtaking medieval tapestries and over seven thousand cult medieval works of art ranging from sculptures, metal works, textiles and much more.
Wrapping Up
Albania undoubtedly deserves to be listed among the top hottest tourist spots in Europe. It offers several attractions to different people of unique interests.
Perhaps one of the most interesting attractions to see here includes the historical buildings and the magnificent coast.
Since the largest section of the country's Coast occupies the Adriatic Sea, it has many beautiful beaches surrounding it. Overall, a trip to Albania is definitely worthwhile.