Cyprus is much larger than most people imagine; it literally thirds the list of the biggest islands in the Mediterranean Sea. The dimensions and diversity of the island allow it to offer different sporting activities, each covering a variety of Cypriot's interests. Cyprus balances leisures with several sports that work wonders in revitalizing health.
The mild weather, clear waters, and sea conditions make up an incredible place for sports like swimming, snorkeling, windsurfing, and sunbathing.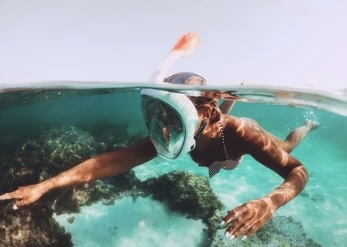 Beyond water game sports, the island also offers popular sports like football, basketball, volleyball, motorsports, badminton, cricket, rugby, and other athletics/Olympic games. They have an organized governance structure for each course. Here are a few details about different sports you can enjoy in Cyprus.
Football
Football is the most famous sport deeply rooted across the island. Upon initiating the Cyprus Football Association in 1934, the country has an entire league of four divisions with fourteen clubs in each, with three cup tournaments. Ticket prices are available in advance and are relatively affordable
Despite being relative minnows, Cyprus football clubs have attained certain heights in the European football scene. In 2012, FC Apoel became the first to reach the quarter-finals after entering the Champions League group stage three times and entering the Europa League group stage twice.
Basketball
Although affected by a little economic crisis and declined organizational structure, basketball in Cyprus is steadily growing. In recent years, teams like EKA AEL Limassol and AEK Larnaka have displayed good European enthusiasm.
Golf
If you love playing Golf, the Elea golf club is one of the main golf courses to enjoy the Cyprus golf scene. This amazing golf course allows you to play a breathtaking round under the gorgeous Cyprus sunshine. This area of Cyprus also offers the Aphrodite Hills course, the Secret Valley, and also the Memphis Hills golf club.
Olympics
Cyprus has also recorded massive success when it comes to Olympics. Right from the start of the Olympics in 1980, the country has been consistently sending athletes to mark international sporting events.
Some of the highlights include Kyriakos Ioannou, who jumped 2.35m in the IAAF World Championships in Athletics held in Osaka, Japan (2007), winning the bronze. Likewise, the name Tio Ellinas rings a bell in Motorsports for the Marussia Manor Motorsport in the GP3 Series.
In addition, Pavlos Kontides is the first to win an Olympic medal for Cyprus, with a silver medal in the 2012 Summer Olympics.
Tennis
Cyprus has a lot of local tennis and beach tennis tournaments, and, during the winter, the country hosts competitions called Masters Cup and Aldiana Seniors Open tournament. This move has bred and produced many young professionals. Some notable Cypriot professional tennis players include Marcos Baghdatis, who recorded a breakthrough at the Australian Open as well as the Wimbledon Championships in 2006. Overall, tennis in Cyprus is gaining European attention with its steady growth.
Water sports
With more than 65 beaches in Cyprus to explore, water sports in Cyprus are safe and clean – no debris to dodge when you're snorkeling or splashing around in a pedalo! The Zenobia Wreck is a renowned dive spot for Cypriots, with experienced divers always looking out for it. The country is diverse, with lots of interesting water sports that involve diving, and swimming through tunnels and caves.
Closing thoughts
The number of sports you can enjoy in Cyprus seems countless. It ranges from water sports like navigating a sailing boat, windsurfing, or hopping on a jet ski for quick fun over the waves. At the same time, you can explore different conventional European sports like football and basketball, etc. Follow this link to lean more about this beautiful island.