In the next few posts we will do a series of interviews with women in crypto, starting with our lovely team members, and get to know a little more about them and what's their background in the crypto space. Let's start with our content specialist, Timea.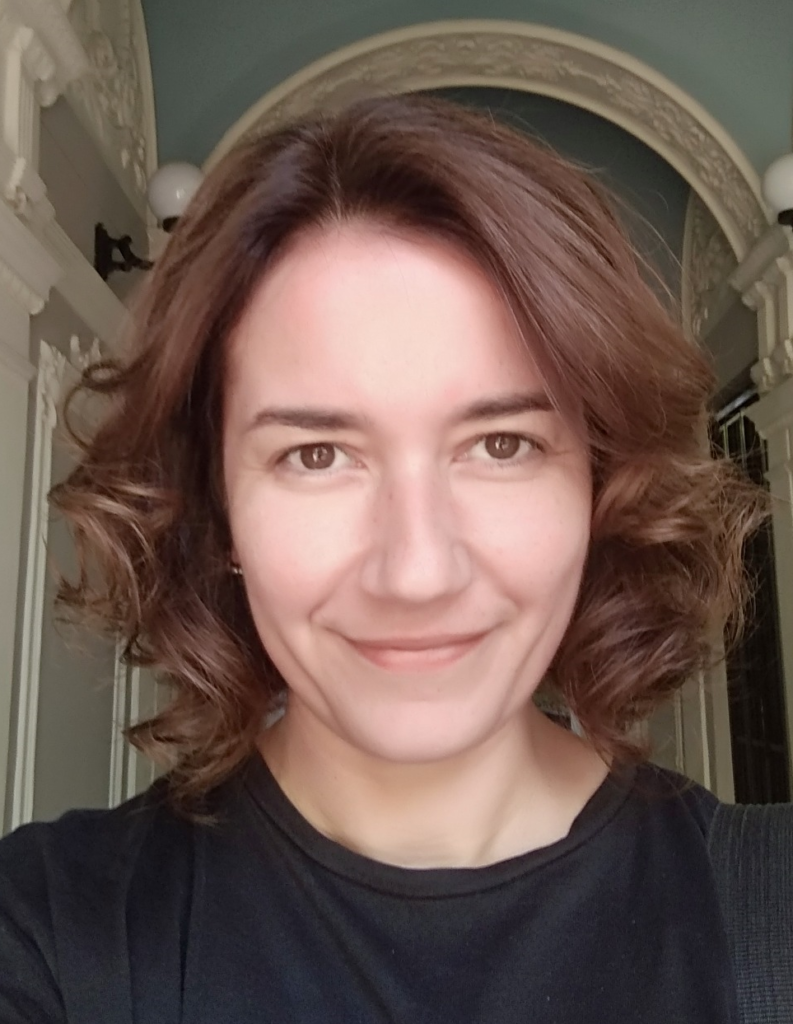 What's your professional background?
It's manifold, and it still feels like a treasure box. English, NGOs, education, government, marketing, now crypto – the latest jewel in my treasure box.
Starting out with an MA in English, the world was my oyster. I could do lots of things, but they had nothing to do with my diploma. At least not directly. My first jobs revolved around developing the education of the Hungarian minority in Serbia (my homeland). At that time I was aspiring to become an expert in educational sciences, so I did a PhD course.
Freelancing as a side job came naturally. I knew my strengths, and my general curiosity fuelled them. Short and sweet, this is how I got into marketing, content and social media.
What's your personal background?
I'm a mother, the single type. At the moment, I have a teenager at home and teach dozens of them at school. Their ups and downs make them both adorable and annoying at times, and it feels great to keep the pulse on what gets future generations going and what makes them enthusiastic or turned off.
I believe music is life and your garden is your personal zen. I'm based in Serbia, not the best place to live on this planet, many would say and attest. But you know what, the place you feel best at is worth all it takes.
What was your first contact with the crypto world?
It was Bitcoin miners who talked about a new technology that is about to change the future and some who asked me to install some machines at my home to mine crypto so that they could reduce their electricity bills 🙂 They were talking about things I didn't know much about. That was back in 2018. Since then some of them have developed businesses with their crypto, which I find amazing. I respect their forward-thinking attitude and receptiveness to novelties.
How did you get into crypto (professionally)?
Doing my marketing job as a social media manager and content writer for a Swiss marketing agency, it was inevitable to tackle some crypto too as we had clients from this industry. Thanks to this job and my boss' trust and referral, I got the opportunity to work for a crypto business. That's my current job with Dopamine App where I work as a content specialist. I'm passionate about my present role not only because I can learn about blockchain and crypto first-hand from some of the best in the industry but also because I'm witnessing and taking part in a technological revolution.
What would you say to convince another woman to get into the crypto space whether it be for investing or to enter the professional crypto space?
No matter what gender identity, people are skeptics or two-minded about crypto. It's natural and understandable because it's new, strange and complex. Still, it's happening, and the sooner you make a step and get involved somehow, the better for you. Blockchain technology and cryptocurrencies are already transforming our lives. Just like telecommunications or the internet (to name the most recent ones), they will soon become an infrastructure of our society that we use daily. So why not read about it, talk to crypto people around you, start following some influencers, get an app, enroll in a course?
But you're asking me about women. Women are traditionally less present in tech industries, and the crypto space is no different, there are not enough women. But that doesn't mean they aren't welcome. Based on my experience, it's quite the opposite, in fact.
So, ladies, take the opportunity to become a trendsetter in your communities!
How could we make people trust the technology and adopt it?
People trust people, and then the technology. As with everything else on this globalized planet, the best way is to talk to people, show your enthusiasm and how you're making it work. If they are interested, let them know how to get started and achieve the same. These are the baby steps, and that's why I think Dopamine App is making a difference. It makes this knowledge available to anyone who wants to take a dive into the crypto world and feel safe all the way.
Make sure to check our socials here