Learn how to use the FIO protocol on your Dopamine App
Dopamine App, the first end-to-end user-centered crypto mobile app, has added to its simple and vast features by incorporating a tool that allows users to simplify their crypto public addresses.
FIO Addresses ease crypto transactions as it eliminates the need for the usual long alpha-numeric crypto addresses with an email-like readable format; "username:domain."
What is FIO protocol?
FIO Protocol is a decentralized network facilitating safe and seamless transactions for the whole blockchain network. The platform aims to solve usability issues among various blockchains by developing a standard interaction between 'crypto gateways' such as exchanges, wallets, and other crypto payment processors.
Interestingly, Dopamine App is one of the 25+ blockchain platforms supported by this protocol.
So instead of trying to remember something like this 3J98t1WpEZ73CNmQviecrnyiWrnqRhWNLy, you would only need this "tom@dopamine," and it would work for BTC, ETH, and all the coins supported by Dopamine App. Wondering how to get started with this? Here's a step-by-step guide to follow.
Step-by-step guide
Go to the Finance tab
From your dopamine landing page, tap the Finance tab and look for FIO protocol.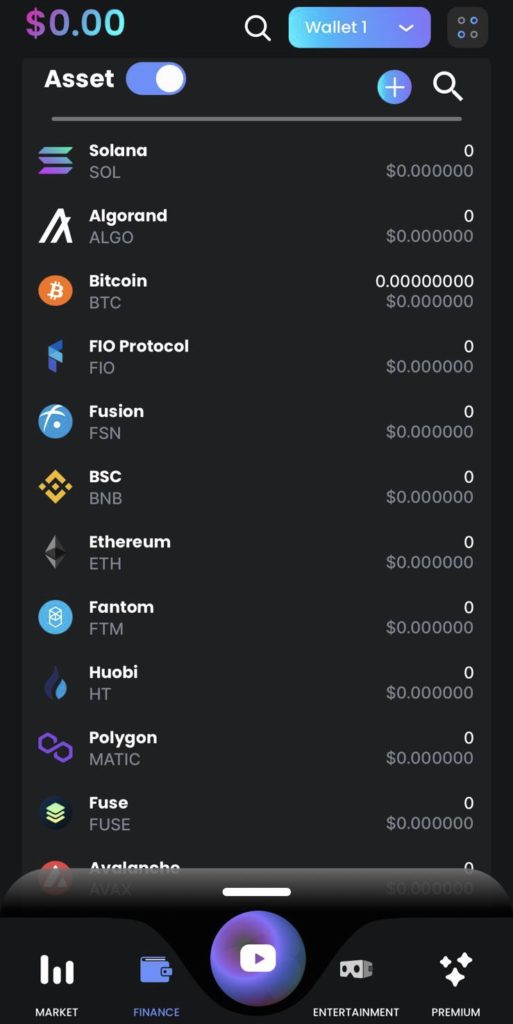 Click on FIO Protocol
This will take you to the FIO portal. Tap on FIO Address to create your preferred crypto handle. Next, the system runs a quick check to see if the handle is available. If successful, you verify, then you get a message after a few seconds that your handle has been created.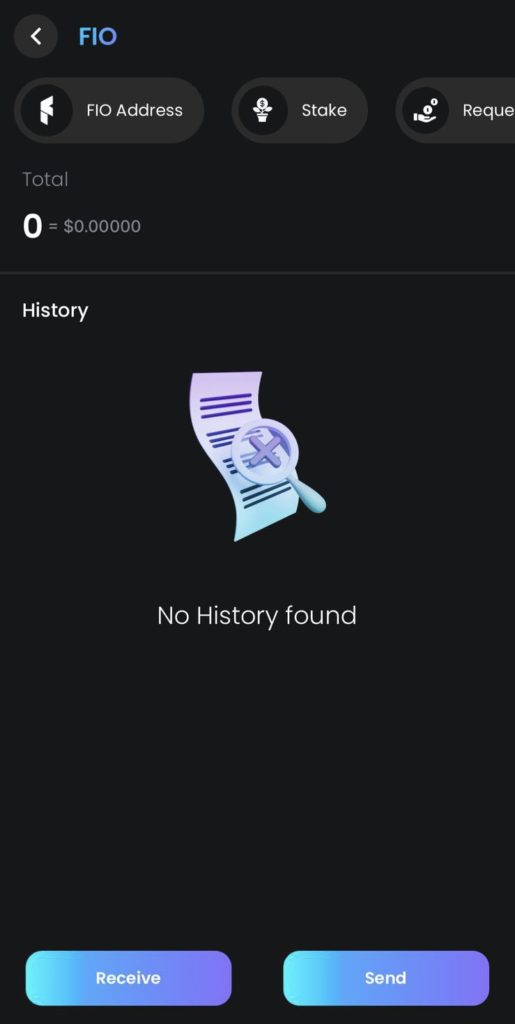 Once you have correctly filled in the parameters, click Register and you are all set!
Ultimately, this process allows you to send, receive, request, and even stake tokens from the created address. There you go! All set!
Why do you need this feature?
We all know how painful losing your crypto funds can be because you sent it to the wrong blockchain address. This tool, however, reduces the risk of losing funds and improves the user's trading experience when interacting with the different blockchains. Ultimately, you can use an accurate blockchain handle such as "tom@dopamine" to receive funds.
Likewise, you can securely send a decentralized payment request from your dopamine wallet and receive funds from any other FIO-enabled wallet.