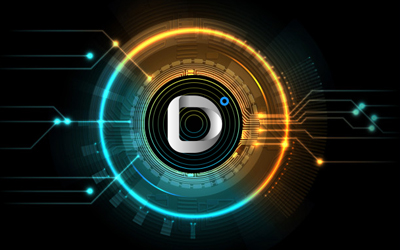 General Information
Dope is the native utility token of the Dopamine app. It is a multi-chain token and can be transferred within different blockchains.
Contract Addresses
Utilities
Having access to the token allows for multiple types of benefits and utilities within the Dopamine ecosystem.
Advertising
Holders of the token will be able to advertise between our platforms on Android and iOS.
Governance
Users will be able to propose and vote on new features for the app.
Staking
Stake your DOPE and receive interest in it.
Launchpad Access
Get early investment opportunities on new projects before they hit the public market.
Reduced Transaction Fees
DOPE holders will benefit from reduced fees when using the platform's features and services.
Airdrops
Occasionally we will be holding airdrop events and by having the token you can be eligible for them.
Tokenomics
Token Sale
Token ticker: $DOPE
Total Supply: 500,000,000 DOPE
Initial Circulating Supply: 20,000,000 DOPE
Price of last round: $0.10
Initial Market Cap on listing: 2,500,000
Allocation and Lock-Ups
Public Sale: 5M (1%)
Pre-Sale: 20M (4%)
Price: $0.10 / DOPE
100% unlocked on TGE
Private Sale: 55M (11%)
Price: $0.07 / DOPE
4 months locked
Then 25% every 3 months
Early Investors: 15M (3%)
Price: $0.06 / DOPE
6 months locked
Then 25% every 3 months
Advisors: 10M (2%)
3 months locked
then 3% every month
Team: 75M (15%)
12 months locked
then 20% every 3 months
Community Rewards: 200M (40%)
10% unlocked after 1 month from TGE
then 1.5% every 1 month
The Community Rewards allocation will be reserved for staking, farming, and rewarding the top contributing users on the platform.
Development Fund: 80M (16%)
1.5% after 1 month from TGE
Then 10% every 3 months
The Development Fund will be allocated to fund all platform and ecosystem development activities such as feature developments, marketing bounties, cross-application integrations, affiliate incentives, and more.
Liquidity Fund: 40M (8%)
50% unlocked after 3 months from TGE
50% unlocked after 6 months from TGE
The Liquidity Fund allocation is specifically reserved for fulfilling the needs of external platform integrations (providing liquidity and other bounties).
Token Release Schedule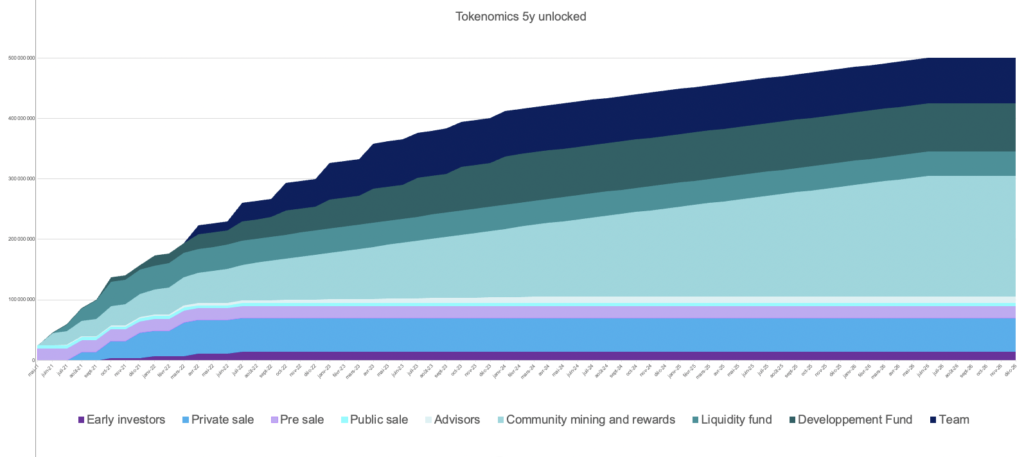 Find Us
Twitter: https://twitter.com/myDopamineApp
Facebook: https://www.facebook.com/myDopamineApp
Instagram: https://www.instagram.com/myDopamineApp
Telegram Community: https://t.me/myDopamineApp
Telegram Announcements: https://t.me/myDopamineAppANN
Telegram Feedback channel: https://t.me/dopaminetesting
Website: https://dopamineapp.com/